Allison Goodson
Attorney At Law
---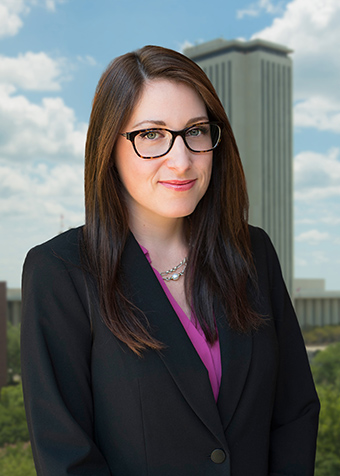 Shareholder
T 850.577.9090
F 850.577.3311
Tallahassee 301 South Bronough Street Suite 600 Tallahassee, Florida 32301
Allison focuses her practice on regulatory and healthcare law; and administrative law including advocating for her clients before state agencies, at administrative hearings and in state and federal courts up to and including civil appeals.
Her experience includes regulatory, licensure, and ethics engagements, challenges to, and defense of, provisional approvals of hospital CON applications, advocating for clients' interests at agency rule hearings and workshops, drafting and testifying in relation to proposed legislation, and monitoring and reporting on policy initiatives that are important to our clients.
In addition to her administrative and regulatory practice, Allison has diverse experience defending individuals and entities against product liability, environmental tort, personal injury and property liability claims through trial. Her experience representing providers and facilities in the defense of professional malpractice and nursing home negligence claims gives her helpful insight into our health care clients' and their providers' practice-based exposure and how best to limit it.
Allison has authored and presented a variety of seminars pertinent to legal and other industry professionals. She is admitted to practice before all state courts of Florida as well as federal courts, including the U.S. District Courts for the Northern, Middle, and Southern Districts of Florida and the United States Court of Appeals for the Eleventh Circuit.